How (And Where) To Throw a Bachelorette Party in Montreal
Are you thinking of throwing a memorable, festive bachelorette party in Montreal? If indeed you are – perhaps even after spending a romantic weekend in the metropolis with your other half – then perhaps these tips and suggestions from a local will come in handy, whether you're planning an epic night out on the town or a sophisticated R&R session with your bridesmaids.
Here's everything you need to know about your special weekend in Montreal. May it be memorable and special as the wedding itself!
Start your Friday high over the city
Mingle with fellow Montrealers celebrating the end of the work week at what is commonly known as "5 à 7" over here, which is basically an excuse to drink unspeakable amounts of wine between 5 and 7PM (or even later in most cases) in bars all over downtown Montreal. Join the party at these lively, sceney bars with lovely views of the old part of town:
(take note that most of them are closed in winter for obvious reasons; you don't want to be on an outdoor rooftop in the middle of January if you don't have to, trust me).
Take the Old Montreal food & drinks tour
A visit to Montreal wouldn't be complete without one (or two, or three…) gourmet indulgences. After all, my hometown is nothing if not a foodie destination but it can be hard to fully comprehend the extent of our culinary heritage without a knowledgeable guide.
Local Montreal Food Tours offers three-hour long fascinating and well-priced expeditions across the Old Montreal Bachelorette Party Food & Drink Tour that include five food stops with wine & craft beer pairings.
Enjoy a late night at the spa
(Photo credit: Bota Bota)
If you're more of the quiet laid-back type, head over to one of the many spas scattered over the city that are open late at night for the ultimate R&R weekend.
Eat at these cool restaurants
(Photo credit: Cindy Boyce)
Montreal is famous all over the world for its inventive, robust food scene and it would truly be a shame to miss out on a great meal for fear of not fitting in your dream dress. These restaurants not only serve some of the most highly regarded fare in the city but also do so in a festive setting that make for the perfect backdrop for an unforgettable bachelorette.
Drink at a hidden watering holes and Speakeasy Bars
Photo credit: Atwater Cocktail Club
As the ultimate party city in Canada, Montreal has no shortage of cool places to grab a drink pre or post dinner, as well as late into the night.
Remember that drinking age in the province of Quebec is 18 years old, definitely something to keep in mind if you're a young bride or travelling with bridesmaids under the age of 21.
Dance the night away in these awesome clubs
Photo credit: École Privée
Girls just want to have fun, and by having fun, I mean dancing. Montreal has no shortage of clubs for ladies to dance the night away to electro or groovy beats. Wear your shiniest outfit and shake what yo' mama gave ya'!
Nurse your hangover at these brunch hotspots
Photo credit: LOV
There's a fairly good chance you will have inevitably overindulged in alcohol of all kinds on your big night out (that one drink/one water rule went out the window early on, right?), so why not wash it all down with a hearty hangover brunch?
As luck would have it, the breakfast selection in Montreal certainly matches that of bars for the sake of everyone's stomach. Bon appétit!
Consider a craft beer tour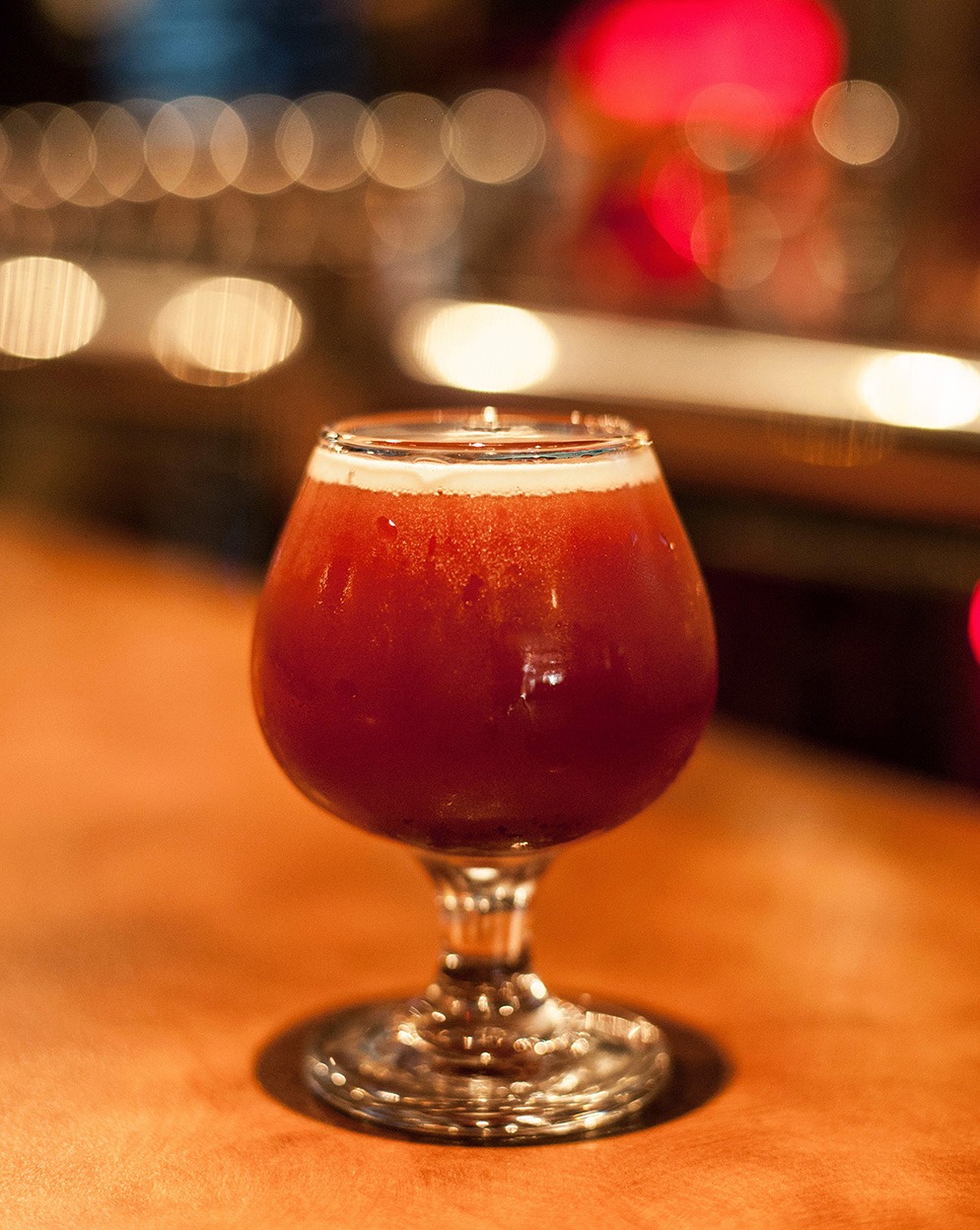 If, on the contrary, you're more of the "let's have another beer to nurse this fierce hangover" school of thought, firstly, kudos to your indestructible liver, and secondly, this 3-hour craft beer tour of Montreal should definitely be right up your alley.
Expand your craft beer knowledge, visit three exceptional brewpubs, participate in a crash-course on how to expertly taste craft beers, savour a grand total of six different beers and food pairings and explore Montreal with a crisp, bubbly new perspective.
Shop for your honeymoon outfits
There's only one place in Montreal to properly shop for local labels and fashionable brands: the Mile End. This is where the cool boutiques (not to mention the visionary artists that made them cool in the first place) are located and where you'll find some of the nicest clothing and accessories in the city.
Acquire a few new items for your honeymoon at these loved-by-locals shops:
Get a makeover or test your makeup for the Big Day
What better way to celebrate your bachelorette party in Montreal than with a cheeky makeover session with your bridesmaids? Whether you're after a fancy blowout or elegant chignons in order to prepare for the wedding day, or if a simple mani-pedi is more your thing, treat both yourself and your bridesmaids to a cheeky wellness session!
Sing your heart out at these karaoke bars
If you'd rather steer clear of the club scene with outrageous cover charges and would much rather make a fool out of yourself singing Bonnie Tyler's Total Eclipse of the Heart (that would, personally, be my preferred option too), consider these three classic karaoke spots scattered across Montreal.
The worse your singing is, the more fun you'll have!
Treat your bridesmaids to afternoon tea
Celebrate your bachelorette party in Montreal in style than with an afternoon tea! Wear your Sunday dress and keep your pinkie finger up throughout (and never let go of that saucer, take your tea the Royal way!) at one of these beautiful spaces.
The first two are some of Montreal's finest hotels and require, by definition, rather fancy; the two others are more relaxed yet equally enjoyable.
Take a dance lesson!
Photo credit: Ballet Hop!
And last but not least, for something a little different that you and your bridesmaids will undoubtedly remember for a very long time: take a dance lesson! While you could stick to run-of-the-mill ballroom classics, I suggest you try your hand at perhaps mermaid dancing or even ballet!
Find your dream dress
A brand new boutique in Old Montreal is pretty much paradise on Earth for future brides, with its bohemian-chic vibe and feminine showroom. The Dream It Yourself boutique/workshop specialises in Canadian-made wedding gowns for the ultimate "contemporary, unconventional and creative wedding".