About Marie-Eve & this blog
my STORY
At age 19 I quit my boring data entry job and moved to England for a year – an experience that would leave a permanent mark on my life path.
ABOUT me
Hi! I'm Marie-Eve.
This blog is not just any run-of-the-mill travel blog; it's a travel journal encompassing over a decade of travel across Europe and the rest of the world from the eyes of an architecture-obsessed, latte-lover female traveller.
With this space I aim to encourage millennial women to discover the world on their own using my recommendations, practical tips, and ready-to-use itineraries in the far ends of Scotland, the bustling metropolises of Japan, the beaches of Mexico, and the charming streets of my hometown.
The world's our oyster, ladies. Let's get out there.
To Europe And Beyond in a nutshell
These are a few of my favorite things
The Atlantic Ocean, soy lattes, dogs of all shapes and sizes, Scottish gin, road trips, natural wines, Wes Anderson, nordic Noir, 1990s Brit rom-coms, pub quizzes, pizza.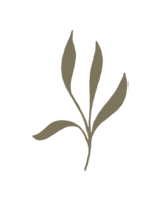 THINK WE'RE A GREAT FIT?
Let's work together