Your London Bucket List: 33 Things You Need To See And Do
London and I go way, way back; in fact, as far back as 2008, when I bluntly decided to move there despite never having been out of my home country of Canada. Eight years and eleven trips to London later, our love affair is still going strong. I've visited the majority of noteworthy landmarks and explored its incalculable quaint streets; I think it's fair to say I've got a pretty grasp of what parts of the city must be seen in a lifetime.
Are you indeed a first-timer to London? Here are the 33 places you've got to see and things you've got to do during your visit. Welcome to London!
Things To Do In London: Sightseeing
Buckingham Palace
It would be rude to not pop in to say hello to Lizzie! You've got two options: opt for a visit of the state rooms (limited openings throughout the year, plan accordingly) or simply catch the changing of the guard every other day at 11.
Houses of Parliament & Big Ben
A visit to London is not complete without a selfie with its very emblem! Make sure to visit on the hour, when the legendary bell chimes. History buffs should book a tour inside the Houses of Parliament to learn more about the world's most famous bell.
Ride the 9 or 15 heritage bus routes
If you're short on time, if you legs are tired from all that walking or if you can't afford multiple tube journeys (no one would blame you, they are indeed quite expensive!), London has two heritage routes that not only drive right by the main attractions but that are also operated by vintage double-deckers. At the price of a regular bus ticket!
London Eye
The view from the London Eye, especially of the Houses of Parliament and the River Thames, is simply unparalleled and is well worth the cost. The Ferris wheel was, at the time of construction, the world's tallest at 394 feet.
Hampton Court Palace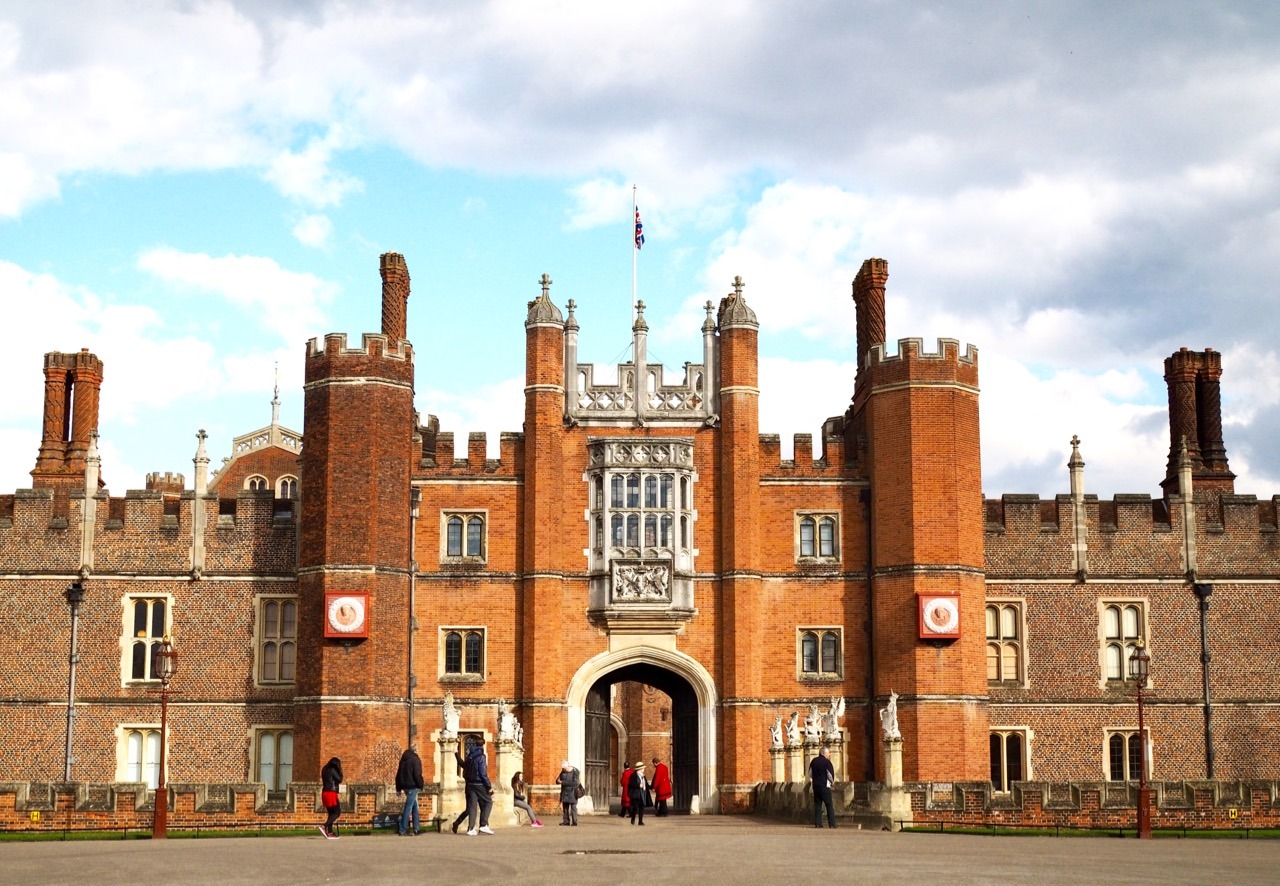 The stern, Tudor-style royal palace is one of only two surviving palaces owned by King Henry VIII and features several exhibits about the life and death of this infamous womaniser.
Harry Potter studio

Indulge your inner Potter fan at the studios where they filmed most of the scenes. Learn about the casting process, the special effects, and the clever tricks used throughout all eight films, drink butterbeer, and visit Diagon Alley and Godric's Hollow.
Tower Bridge & Tower of London
If you can handle crowds, stick around for a free guided tour led by the infinitely knowledgeable Beefeaters. The historic fortress and UNESCO World Heritage Site was built by William the Conqueror in 1078; this is where Elizabeth I was imprisoned and where Ann Boleyn was unfortunately beheaded for her poor taste in husbands; in fact, much of England and Britain's history was played within these very walls. Also where the regal Crown Jewels of England are stored. All in all, a definite must-do!
Primrose Hill
The 213-feet high hill is set in one of London's most affluent locales—Primrose is the place to stalk incognito celebrities—and offers great views of the London skyline; the perfect place munch on a picnic and indulge in peoplewatching. Visit the world's oldest scientific zoo just south if you've got time!
Regent's Canal
The best way to explore London from Maida Vale to Hoxton, in my humble opinion, is to wander aimlessly along the bucolic Regent's Canal, one of the city's most underrated attractions: marvel at mansions, take a stroll in Regent's Park, eat at Camden Market, embark on a cruise. You can even shop for second-hand books on the word on the water barge!
Camden Town
Browse the market's eclectic stalls (leather goods, jewellery, clothing, vinyls, etc.), watch colourful barges being eased through the historic Regent's Lock, grab a bite at the canalside market square, or catch a weekend showing of cult movies with a pint and a burger at Backyard Cinema.
Hyde Park
[left]
[/left][right]
[/right]
My absolute favourite park in central London. From the Italian fountains of Lancaster Gate to the lush expanses by Kensington Palace and the Serpentine's swans and barges, everything here is idyllic.
Notting Hill
An Instagram lover's paradise, this romantic neighbourhood is filled with records shops, vintage boutiques, and rainbow-coloured townhouses. I even put together a bespoke photography walking tour of Notting Hill, which will take you to the best-looking streets in the area. You're welcome.
Rooftop Film Club
[left]
[/left][right]
[/right]
Rooftop Film Club is a unique outdoor cinema experience screening classic and cult films on London's most scenic rooftops, with the iconic skyline as a backdrop. Also has a full bar service, blankets, and street food!
Shoreditch street art
London's Shoreditch (and East End in general) is nothing short of a mecca when it comes to street art – not to mention hipsterism and curry houses, but that's a story for another time. Having been graced by the works of Banksy, Stik and Invader to name a few, Shoreditch has become a must-do for anyone with a keen eye for art and, possibly, an Instagram account.
Wallace Collection
Arranged into 25 galleries, the Wallace Collection comprises a world-famous range of fine and decorative arts from the 15th-19th centuries established from the private collection mainly created by the Marquess of Hertford. Easily my favourite art collection in London, if only for the quietness and colourful rooms of this lavish-townhouse-turned-museum.
Millenium Bridge
Flanked by the Tate Modern and the Globe theatre on one side and St. Paul's Cathedral on the other, this footbridge was featured in Harry Potter's sixth movie and offers A+ views of the River Thames.
Columbia Road Flower Market
[left]
[/left][right]
[/right]
Bustling flower market flanked by over 60 independent, quirky Victorian shops. Give it a go, even if you don't intend on buying flowers; the photos and the atmosphere are both well worth it. Open every Sunday from 8am to 3'ish.
Borough Market
London's oldest market —a ripe 1000 years old— features dozens of foodie stalls. A great place to watch locals and purchase gourmet gifts. Note that the market is only open from Wednesday through Saturday.
Things To Do In London: Eating & Drinking
Afternoon tea at sketch
is this real life? I couldn't believe how stunning sketch looked; it felt like I had entered a parallel universe. And the food? Scrumptious and flawless. My absolute favourite afternoon tea; well worth the rather steep price.
Biscuits at Biscuiteers
Hand-iced biscuits, chocolates, and cakes with an Insta-famous facade in the heart of Notting Hill. Biscuiteers offer a whimsical and inexpensive afternoon tea, too.
Vintage cocktails at Cahoots
Half speakeasy, half vintage tube carriage, concealed Cahoots (follow the «to the trains» signs) is all about 1940's underground London. Expect plenty of retro paraphernalia and surprising, fresh cocktails. Advance bookings strongly advised.
East London food tour
Experience the rich and vast history of the East End—influenced by Jewish, French, Bangladeshi, and how hipster cultures. Get a behind-the-scenes glimpse of the East's mouth-watering cuisine, complemented by some of Shoreditch's world famous and provocative street art. Fret not: the arguably steep price is well worth it, considering everything you'll be eating! Think of it as a restaurant crawl with a side of history and culture.
Curry on Brick Lane
For the longest time I suspected that all of Brick Lane's curryhouses shared the same underground kitchen; that is until I stepped in Aladins. Listed by the BBC as «one of the world's best curryhouses», Aladin is a traditional Indian eatery with scrumptious and shareable dishes. Don't walk in until the waiter outside has offered «20% off for you beautiful lady» – works every time.
Tea masterclass
Jump right in Britain's love affair with tea in historic Twinings, England's premier tea brand, whose shop has open since 1706. Embark on a geographical and gustatory odyssey led by a Twinings Master Blender. A veritable treat for tea lovers!
Sky high cocktails at Gong – The Shard
The 360-degree view from The Shard's 52nd floor comes at a premium price but it's all forgotten when the enticing, refined atmosphere has sunk in. Dress smartly, be patient, and you'll be rewarded with the best view of London – for free (well, besides the cost of a cocktail, of course).
Historical pubs
[left]
[/left][right]
[/right]
Whether you're on the prowl for a cask ale or an atmospheric pub, London has no shortage of watering holes; in fact, there are over 7000 pubs in the city! I am well on my way to sampling them all but for now, my two favourite historical London pubs are the Churchill Arms in Kensington (once the local of Churchill's grandparents), the Holly Bush in Hampstead (200 years old, features a fireplace), and the Nag's Head in Belgravia (quiet mews pub that tourists don't know exist).
Celebrity spotting: Bob Bob Ricard
Russian meets British at this outlandish Art Deco celeb haunt famous for its «press for champagne» buzzers in every booth. Smart clothing and reservations are absolutely compulsory.
Fancy dinner: Holborn Dining Room
Elegant, chandelier-decked British brasserie with red leather and tweed banquettes, part of the lavish Rosewood Hotel. Also home to London's largest gin bar with over 14,035 possible gin and tonic pairings.
English pies: Pieminister
Award-winning Bristol-made pies and mashed potatoes (this is England after all) using responsibly-sourced ingredients; if the Chicken of Aragon is on the menu, do yourself a favour and order it.
Fish and chips at the Chipping Forecast
[left]
[/left][right]
[/right]
Serving the finest quality, sustainably caught, fresh Cornish fish and chips deliciously tripled cooked in traditional beef dripping in a refined setting with soft jazz music playing in the background. Definitely one of the most quintessential things to do in London.
Afternoon tea at The Orangery
[left]
[/left][right]
[/right]
The closest you'll get to Kate and the kids at this surprisingly low price point. The Orangery has a lovely 18th-century, light-filled setting surrounded by formal gardens. Definitely one of the best afternoon teas in London.
[line]
Things To Do In London: Get The Book
Like what you just read? Some of it are excerpts from my London city guide eBook, which I just published. You'll find 200 more suggestions of things to see, do, eat, and drink in London in there, as well as photography pointers and loads of helpful tips.
[button url="https://gumroad.com/l/zKcW"]Get your copy now for just $9![/button]
[wpgmza id="8″]