War In The Scottish Highlands: Blood, Sweat, And Tears
"We come here with no peaceful intent, but ready for battle, determined to avenge our wrongs and set our country free.
Let your masters come and attack us: we are ready to meet them beard to beard."

– William Wallace (the actual one, not Mel Gibson's), right before the Battle of Stirling Bridge on September 11th, 1297.
I always said that I found Scotland's weather to be quite fitting with its atmosphere. Gloomy, melancholic, almost appropriate for sadness and longing. That was never more true than when I stood in Glencoe or the Culloden Battlefield. While Scotland doesn't necessarily evoke tragedy in the way, say, Poland or Rwanda do, it still wasn't always sunshine and rainbows (most definitely not sunshine I'll say that!). The way paved by the Scots is long and tortuous, to say the least, and few things came easy to this proud community.
I had the chance to learn more about the many tragedies that struck Scotland over of the course of its long history during my 5-day stint with Haggis Adventures. The notoriously party-oriented group was abnormally silent that day, and the words spoken by our guide, Chris, were heavy with meaning and left very little to imagination.
Scottish Highlands Travel: War and History
Culloden Battlefield
Located just a few minutes outside Inverness, Culloden Moor was the site of the final battle of the Jacobite uprising, a battle where over 2000 gallant Highlanders, men, women and children, lost their lives to the English, and where Bonnie Prince Charlie valiantly fought Prince William Augustus. This battle was perhaps the most decisive moment in modern Scottish history, for this is where Scotland, simply put, lost its way of life.
The land of the Scots was never the same after this massacre.
The English army wasn't faced with a big opponent, for the Jacobites were fewer in numbers, but also poorly supplied and exhausted. The only thing the Scots had was their profound, violent desire of remaining Scottish, and not British.
Within an hour, it was over. Few Scots survived. Hell, not even Scottish culture survived.
It was from that point on that the English eradicated everything that the Scottish held dear, including the Gaelic language, windpipes, Highland dress and tartan, hereditary land ownership, and forced them into giving oaths of allegiance to the reigning Hanoverian dynasty. A cultural genocide to some, a drastic assimilation to others. Nowadays, only about 1.2% of the Scottish population speaks Gaelic. As opposed to around 23% in the early 1700s.
It is nothing short of bone-chilling to stand on the very site of a mass killing, a site where people came to fight for their identities and yet were completely wiped out the surface of the Earth, despite all their good will.
"For as long as one hundred of us shall remain alive,
we shall never in any wise consent submit to the rule of the English,
for it is not for glory we fight, nor riches, or for honour,
but for freedom alone, which no good man loses but with his life."
-Robert the Bruce, from the Declaration of Arbroath, April 6, 1320
Glencoe
Glencoe's events weren't any brighter. At least not for Scotland.
King William offered all Highland clans pardon for their part in the Jacobite Uprising under the condition, of course, that they took the oath of allegiance in a timely manner before a magistrate, all while clearly menacing them of drastic reprisals should they not comply. Those thinly veiled threats were not appreciated by the MacDonald Clan Chief, MacIain of Glencoe, who only reluctantly agreed to take the oath.
The problem was that the clan chief had mistakenly gone to the wrong magistrate, going to Inverlochy instead of Inveraray, which resulted in him taking the oath of allegiance well after the deadline established by King William. Being the good-hearted and naive man that he was, MacIan thought that he and his clan were now safe from reprisals, and thus unknowingly welcomed the King's battalion with open arms in early February 1692. The MacDonalds entertained and hosted the soldiers for over 10 days, in good Highlander's hospitality.
Early in the morning of 12 February 1692, 78 members of the Glencoe's Clan MacDonald were killed by the very guests who had accepted their generous hospitality, simply because the MacDonald's had not been prompt enough in pledging allegiance to their new monarchs. The one-sided battle was held on three different fronts along the glen, namely Invercoe, Inverrigan, and Achnacon, and even further, as fleeing MacDonalds were pursued and savagely murdered.
It was this act of treachery despite the heartfelt, generous hospitality that makes this massacre such a heinous crime.
Stirling
This is one of the few battle sites that isn't quite as tragic as the others, for this is where the 6500 men of William Wallace defeated the English forces on 11 September 1297. In fact, the Battle of Stirling Bridge was a battle of the First War of Scottish Independence. And while William Wallace's combat isn't nearly as poetic as Braveheart would have us believe, his implication remains nonetheless undeniable.
Today the site is home to the Wallace Monument, which stands on the summit of Abbey Craig, from which Wallace was said to have watched the gathering of the English army, just before the Battle of Stirling Bridge. It was built in remembrance of Wallace's ultimate sacrifice and the everlasting fight for a true Scottish identity. The simple fact that the monument was entirely financed by locals back in the 1800s goes to show that even 300 years later, the issue still isn't resolved in the hearts of the Scotsmen and Scotswomen.
Visiting these sites and immersing my mind into these tragedies has made me more familiar with the reasons behind Scotland's intense desire of independence, which suffered another loss in 2014. Far from being a caprice, it's a visceral call to re-appropriating their identity, and their traditions that make them different from their English, Northern Irish and Welsh comrades.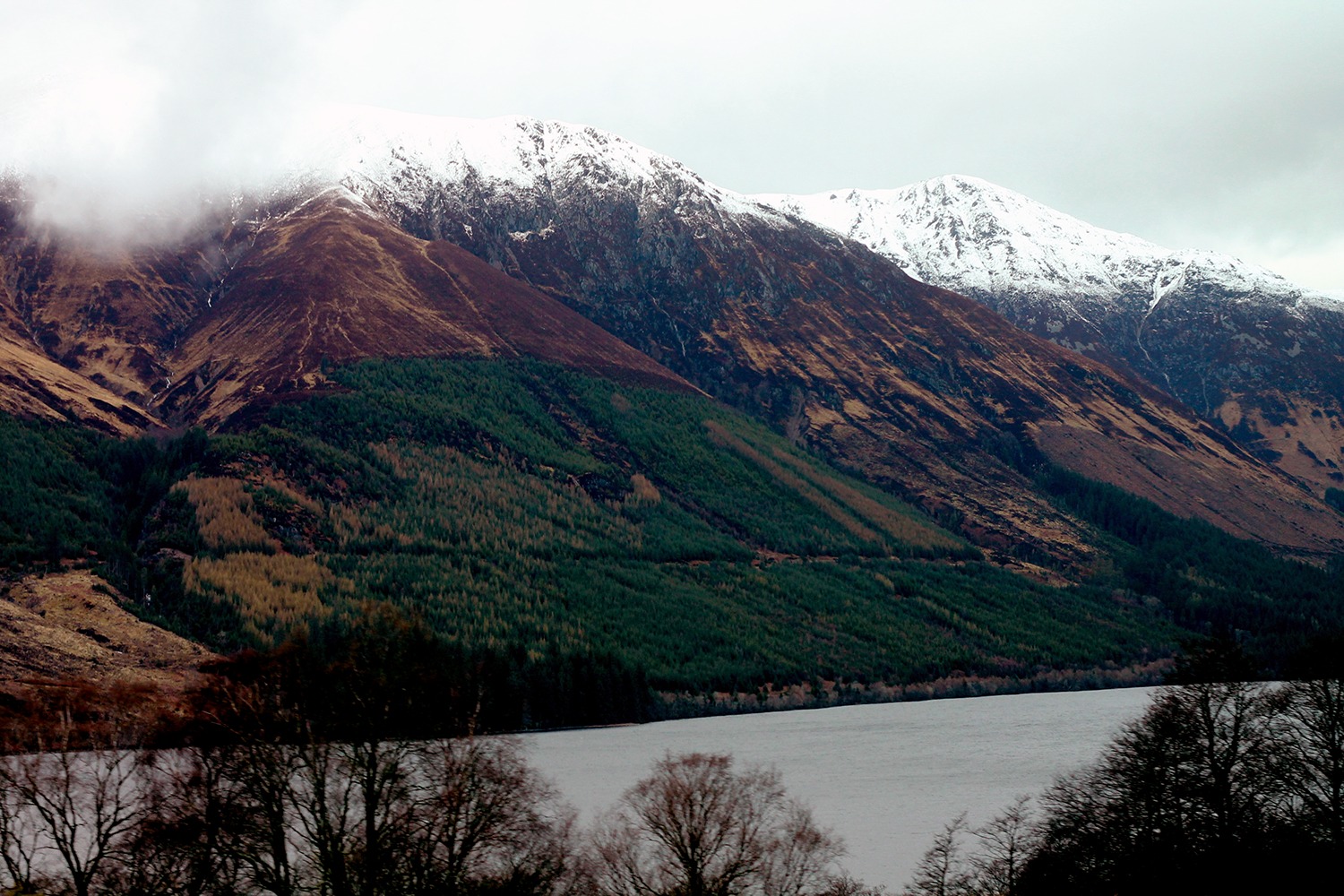 "I can not be a traitor, for I owe him no allegiance.
He is not my Sovereign; he never received my homage; and whilst life is in this persecuted body, he never shall receive it.
To the other points whereof I am accused, I freely confess them all. As Governor of my country I have been an enemy to its enemies; I have slain the English; I have mortally opposed the English King; I have stormed and taken the towns and castles which he unjustly claimed as his own. If I or my soldiers have plundered or done injury to the houses or ministers of religion, I repent me of my sin; but it is not of Edward of England I shall ask pardon."

– William Wallace on his trial, 23 August 1305.
[wpgmza id="83″]