Whether you're visiting Montreal for the first or the hundredth time, this insightful Montreal travel guide from native Montrealer and award-winning travel writer Marie-Eve Vallières will take you to places locals hold in high regards.
Where to have brunch in Plateau Mont-Royal?
Is Old Montreal really as atmospheric as people say it is?
Where can I get a decent latte in downtown Montreal?
What about Atwater Market and the Lachine Canal, is it worth the detour?
I've answered all these questions in one seamless file that you can easily download to your mobile phone and carry with you while you explore my beautiful city.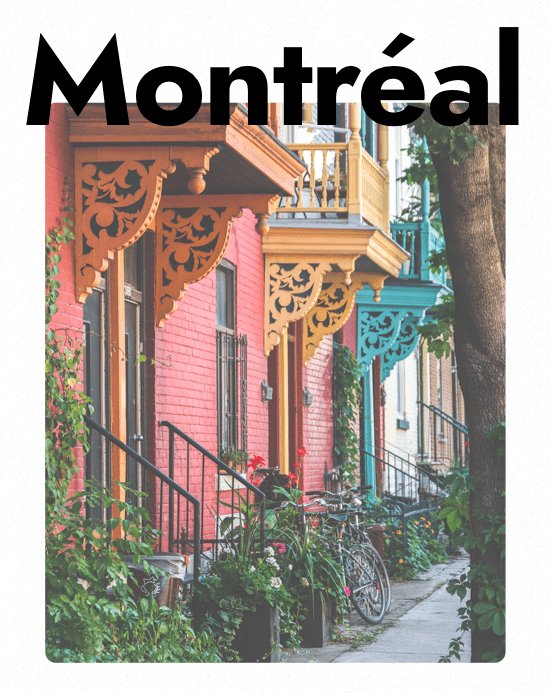 What's so great about this Montreal travel guide?
Find out where I go for a romantic date, for happy hour drinks, for designer splurges, and for Instagram-friendly coffee shops. In a post-pandemic era, travel is now more precious than ever and every moment counts—moreso in a city made famous for its epicurean, refined, almost European way of life. Don't waste time researching restaurants and trying to figure out the best location for your accommodation: it's all in this newly updated Montreal travel guide!
Inside this eBook you will find 40 pages worth of precious Montreal insight, like:
Handpicked, thoroughly curated and frequently updated Montreal travel tips and recommendations
Over 200 Montreal restaurants, bars, and cafés suggestions
Suggestions of things to do in Montreal that aren't on necessarily the beaten path
Highlights of four neighbourhoods: Old Montreal, downtown Montreal, Plateau Mont-Royal and Little Italy
Montreal photography tips and inspiration
And more!
Bienvenue à Montréal!